Doug Meijer Medical Innovation Building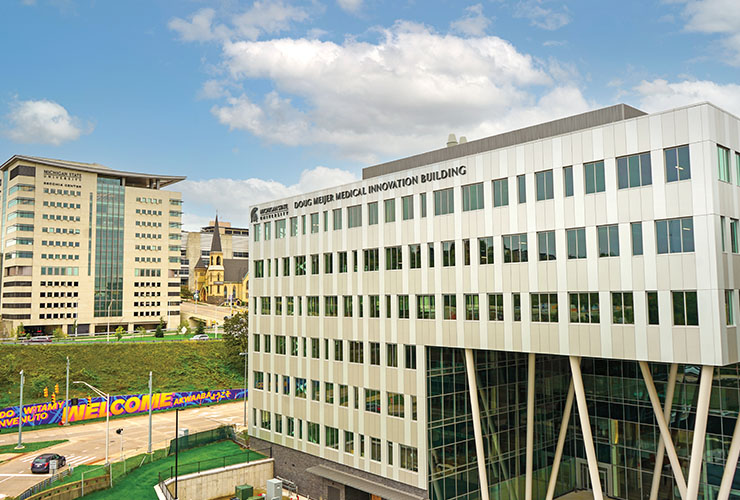 Opening in late 2021, Health Innovation Partners will construct the 200,000 square foot Doug Meijer Medical Innovation Building next to the MSU Grand Rapids Research Center. 
This new facility will drive innovation the public-private partnerships by encouraging relationships across tenants, and as a result, bring new discoveries to market.
MSU and the developers are in discussion with tenants spanning private industry and health care teams focused on disciplines like cancer research, neurodevelopmental and neurodegenerative disorders, artificial intelligence and medical device development.
Through a $19.5M gift from Doug Meijer and the Meijer Foundation, the facility will include a a theranostics clinic that includes a cyclotron-equipped radiopharmacy and PET/MR scanner.
See related news: Setting the final beam on the Doug Meijer Medical Innovation Building